SUMMER OF CULTURE
Holzner Highlights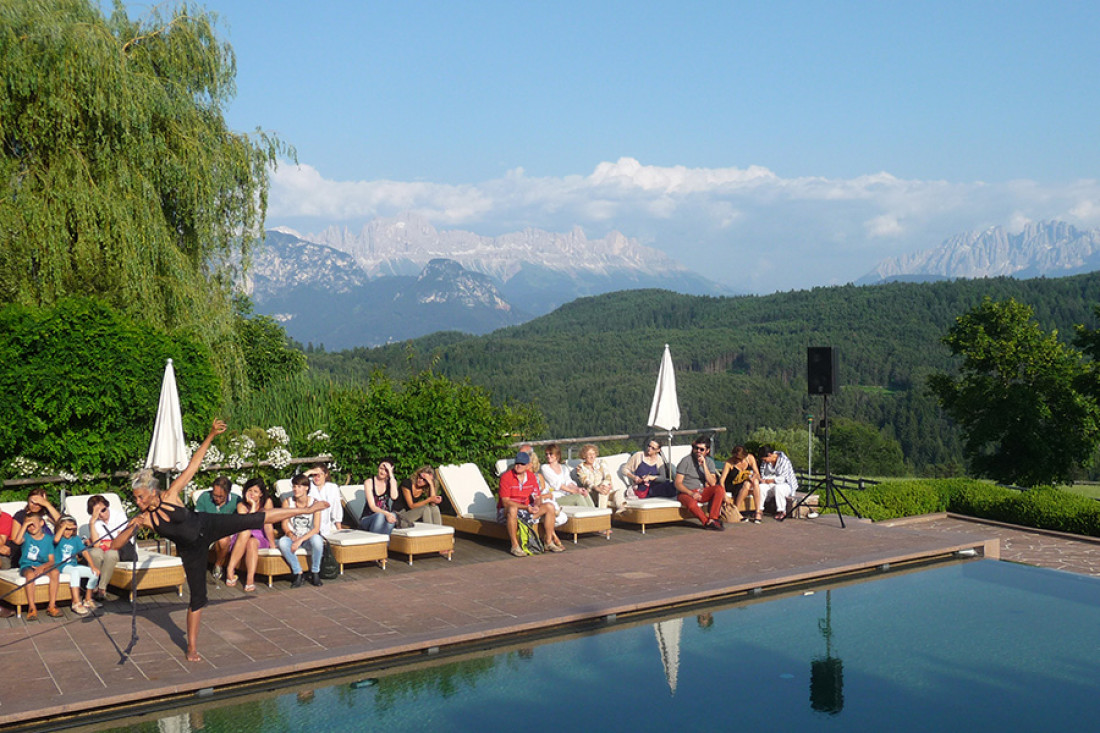 As the summer conquers the region, at The Holzner we anticipate a fabulous Summer of Culture full of cultural and artistic treats. Concerts in the park and bar enliven our cultural program; piano-bar evenings, magic shows and the great Ferragosto-Gala dinner are signature evergreens of the summer events series.
High-quality entertainment
The great highlights The Holzner is proud to present are part of two festivals well-known beyond our region's borders: the "Südtirol Jazzfestival" and the dance festival "Tanz Bozen". These two festivals bring sophisticated entertainment and culture to our house during the summer. Thus, every year in July, The Holzner hosts a sophisticated jazz concert as well as a distinguished dance performance.
Arts and Culture from the Alps
Every summer, The Holzner also orchestrates concerts with local and regional artists, a festive Midsummer "Ferragosto" Gala in mid-August, and in fall, a traditional Thanksgiving Fest and concert with Oberbozen's traditional marching band. Evergreens in our cultural summer program are the Pianobar evenings, candlelight dinners with music and magic shows with exceptional artist Markus Gimbel. Find out what other cultural tidbits we have to offer this summer….
Events Calendar