Familienhotel
Südtirol/South Tyrol
We are among the founding members of the
Familienhotels South Tyrol
, renowned cooperation of family-friendly hotels in South Tyrol. And this is, what they say about us:
The
Familienhotels Südtirol
as an oasis of calm
Art never lives – in the Parkhotel Holzner in Soprabolzano****S
If you are looking for a family holiday in the heart of South Tyrol and don't want to stay in the classic, all-inclusive family hotel, the historic Parkhotel Holzner on the sunny Renon plateau will make you feel at home. Surrounded by fantastic views, the mysterious-looking art nouveau hotel near Bolzano reaches skywards. The 10,000 m
2
park area with infinity pool, petting zoo, tennis courts and sunbathing lawn are bound to please both pleasure-seekers and adventurers. The "Holzidrago" circus tent, award-winning cuisine and the new LibertySpa are without a doubt the highlights of this unique
Familienhotel Südtirol
.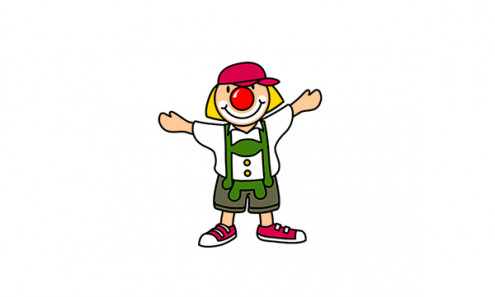 Nature detective camp
Experience the wilderness – real camouflage & great adventure
Shhh… quiet! Don't move now. If you want to experience something exciting in nature, you will have to be a master of camouflage, deception, and sneaking around. One wrong move and the animal you're observing is gone. So, be patient and wait for the fox, rabbit, and other animals to appear.
This year's Nature Detective Camp is all about
camouflage and sneaking around
in the South Tyrolean outdoors. The little guests of the Familienhotels Südtirol learn to decipher and preserve animal tracks, to take proper cover, and to orient themselves in the forest – without a mobile phone or navigation device. They will be accompanied by
trained nature teachers and experts from South Tyrol
, who will introduce them to the secrets of nature.
Dear children, can you tell the difference between the tracks of a squirrel and those of a deer? Do you know how to
preserve these animal tracks
? Do you know which animals are masters of hide-and-seek? What is the
best way to camouflage
yourself? Do you know how to find your way back with nature's help? No? then it's about high time. Together with your little friends, you will discover all kinds of animal tracks and learn everything about proper camouflage, deception, and sneaking around. You will also learn how to make a
shadow compass
and get to know the
ranger signs
.
The Nature Detective Camp takes place at all 25 Familienhotels Südtirol during certain periods in summer and can be booked as an
inclusive special at no additional cost
. All the children need is good clothing, sturdy shoes, and dash of curiosity.
Discover the package