Herb & vegetable garden
Enjoy the wonderful views, surrounded by the scents of flowers and herbs.
Ritten's cable car
The mountain station of the Renon cable car is situated alongside Parkhotel Holzner. The cable car connects Soprabolzano with the state capital of Bolzano at four-minute intervals.
Read more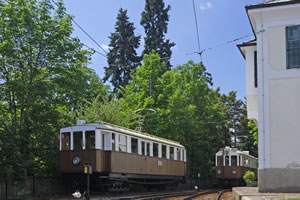 Ritten's hisoric tram station
The Renon narrow gauge railway connects the Renon towns of L'Assunta, Soprabolzano, Stella di Renon and Collalbo.
Read more
Panoramic tower
The panoramic tower is a new edition of the original tower that had been crowning the Holzner starting in its year of construction in 1907. On clear days, open daily from 9.30 am until 7 pm. The keys for the tower as well as binoculars are available at the front desk.
Sunbathing area & telescope
Simply relax and enjoy the incomparable views of the UNESCO world heritage of the Dolomites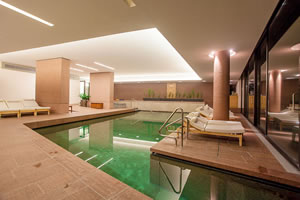 Indoor pool
Our pool is open daily from 7 a.m. until 8 p.m., a spa basket in your room supplies you with bath towels, bathrobes and slippers.
Read more
Outdoor pool
Swimming in the infinity pool will leave you awed. When the surrounding peaks of the Dolomites, which make part of the UNESCO Natural World Heritage list, are mirrored on the pleasantly steaming water surface, you will feel like you are swimming in a serene mountain lake.
Read more
Sauna
Our sauna area is composed of bio steam bath (55-60°C), and Finnish sauna in the cabin. The saunas are open daily from 3 p.m. to 8 p.m., we open on request for women already at 2 p.m.
Read more
Clay tennis courts
From mid-May to mid October, you can use our two well-maintained clay tennis courts. Our coaches will be glad to organize classes for adults and children or simply to play a match with you!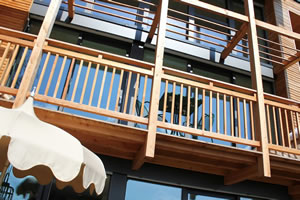 Holiday house Maria Schnee
The Maria Schnee holiday house, named after the location on which it stands, was built and furnished to meet ecological criteria using the latest construction and building services technologies. Its 110 square metres offer plenty of room for enjoying, playing and relaxing in.
Details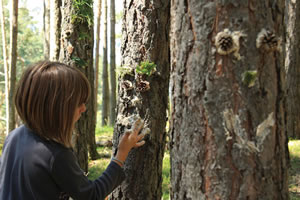 Petting zoo
Where you can find goats, rabbits and ducks.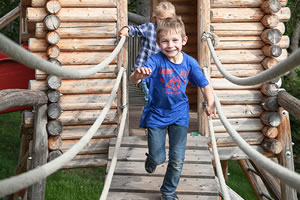 Playground
Our magnificent, spacious park has everything a child could wish for!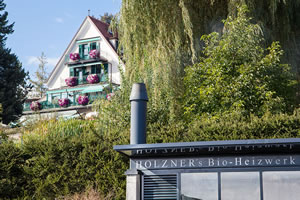 Bio-heating plant
In 2008, we switched to renewable, regional energies. Today, we heat the entire hotel from our bio-heating station using South Tyrolean woodchips.
Read more
Hotel Bergfink
The 3-star-hotel Bergfink, our partner-hotel, offers unforgettable holidays for smaller travel budgets!
Discover more