Advent Special
Our incredible rates in November and December!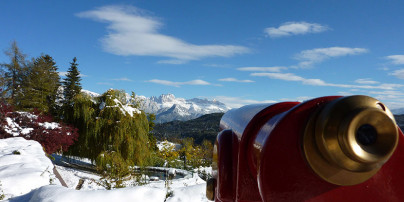 Holzner's holiday 101: 4=3
We celebrate our new season with unbeatable offers! Book your winter holiday at The Holzner and get 4 days of vacation at the price of 3!
Feel-good mini-vacation
Our pre-christmas wellness-offer
Family luxury holiday
Family first! That's why families can spend their holidays at the Holzner at very special conditions!
Mamma mia!
Special holidays for mums or dads who are travelling alone with their kids
Time of delicacies
Holidays for bon vivants at the Holzner
Holidays for grandparents with grandchildren
Special offer for grandparents travelling with their grandchildren. Minimum stay of 4 nights.
Blissful weeks for our regular guests
Special offer for our regular guests
Shortstay
Get to know The Holzner with this fantastic offer!
3 x delight
Culinary pleasure & relax at The Holzner
True "Liberty Feeling"
Our wellness shortstay with special conditions!
Christmas' Longstay
Spend your holidays at the Holzner with our best christmas offer!
Christmas' Shortstay
Spend your holidays at the Holzner!